As a business development & sales leader, Andreas utilizes his in-depth background of commercial real estate brokerage and business development, including CRE Technology experience, to identify win-win scenarios for his clients/partners. Making him an excellent addition to any team looking to create value, drive revenue, and scale. Constantly adapting to the latest technology without losing sight of traditional business values.
As a bridge between traditional deal making and tomorrow 's technology, Andreas provides individually tailored service combining the best of both.
As a third generation real estate developer, Andreas grew up surrounded by the business, inspired by his grandmother, Sue Senie. Who was the first female commercial broker in Westport, Connecticut. The Senie family continues to be involved in real estate development having built and marketed multiple projects of varying sizes in the Northeast ranging from condo complexes to multi-million dollar mixed used villages.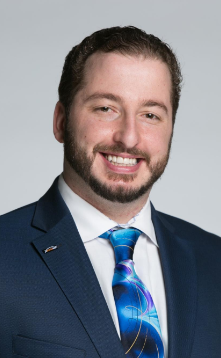 Brokerage Services
Landlord Representation
Tenant Representation
Buyer Representation
Affiliations
National Association of Realtors, Connecticut Association of Realtors
International Council For Shopping Centers
Institute of Real Estate Managers
".Andreas is very detail oriented, engaged and persistent. He has strong communication skills, not only keeping his clients updated and apprised, but also has skills in dealing with counterparties in transactions.
- Mary Barneby
Chief Executive Officer at GIrl Scouts of Connecticut
"Andreas Is a bright and energetic professional with creative ideas for new business opportunities. His knowledge of the real estate industry coupled with his information technology abilities make him a great resource for your real estate needs. He understands the goals of each constituent and seeks to create a win-win solution for making successful deals. His enthusiasm also makes it a pleasure to work with him."
- Rocco Belmonte
Managing Partner, IT Renaissance | Former CTO Lowes Enterprises
Address:
572 White Plains Road Trumbull,CT 06611
Email:
Andreas@EAC-Properties.com
Current Position:
Managing Partner, Broker
Consulting Services
Business Development
Business Process Management
Technology Implementation